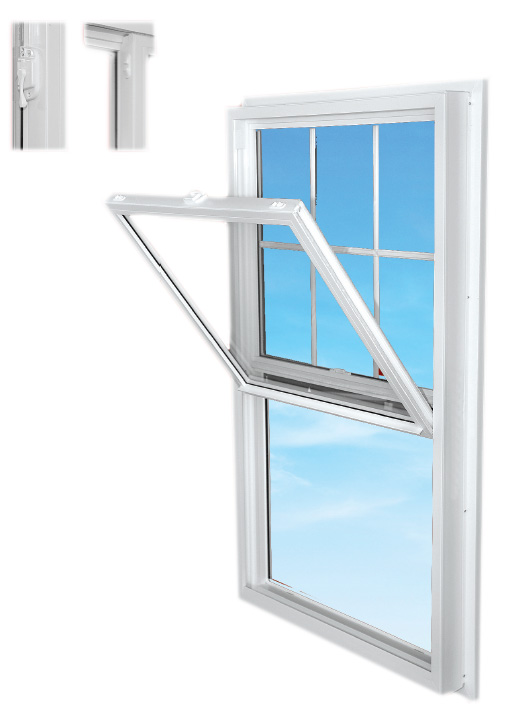 Single Hung Tilt Windows are one of the most flexible, easy-to-clean, energy efficient window systems. In fact Euro Choice Single Hung Tilt windows always make an impression on any homeowner who sees them for the first time! Unlike common windows that slide right to left, a Single Hung Tilt Window has a lower panel that can slide up, down and angled, using what's called a "swing-in shoe mechanism". All Euro Choice Single Hung Tilt Windows come with heavy duty cam locks, which provide added security and are custom fit to the size of each window.
Euro Choice Single Hung Tilt Windows bring simplicity and ingenuity together, when it comes to energy efficiency and home temperature control. By allowing a tilt which can lean the bottom panel, our Single Hung Tilt Windows give you the option of choosing to vent-out the heat or block out the cold, depending on what you choose in each season. Cleaning and maintaining this window is truly a breeze as it can have its exterior glass wiped clean from the inside, simply by tilting. Another advantage would be the clarity of view to outside, since a Single Hung Tilt Window only requires one of its panels to be fit with a screen.
A Single Hung Tilt Window is great almost anywhere and can be a suitable substitute to both Casement Windows, Double Hung Tilt Windows, and even used as the windows for the front of your home.