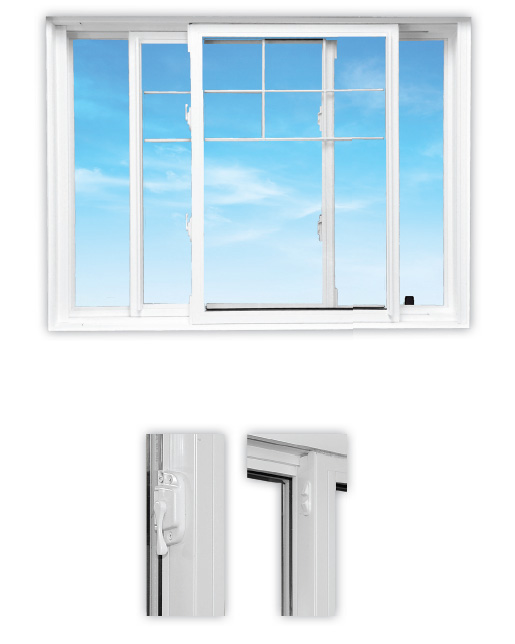 Double Slider Tilt Windows share in all the benefits of our Single Slider Tilt Windows, with the added benefit of more flexibility.
The symmetry and classic European style of Euro Choice Double Slider Tilt Windows provide the perfect combination of contemporary style, ingenious design and traditional elegance. Our Double Slider Tilt Windows continue to grow in popularity with each passing year, as homeowners are pleased with the features and versatility that come with this window.
Combining the benefits of the ingenious swing-in shoe mechanism, with the versatility of two operating sash panels, allow you to play around with completely different looks that are achieved by how you choose to use your window!
Double Slider Tilt Windows can be opened with just a slide of a single sash horizontally to one side. You can also have the double sash frames centred for the look of two separate/narrow windows or both sash frames can be tilted inward, for that "saloon door" look! Euro Choice Double Slider Tilt Windows come with our standard thermally efficient, safe and secure hardware that has come to be expected from Euro Choice!
Perfect for ventilating, sealing out condensation, easy to clean and with the aesthetic appeal of the best in contemporary European windows, the Euro Choice Double Slider Tilt Window is a classic choice for homeowners to enhance their homes with!
Call us today and find out how we can transform the look of your home with European luxury!