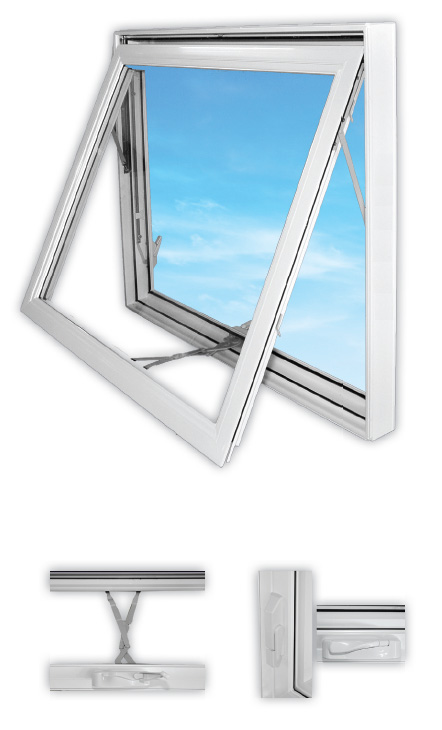 An Awning Window allows for sunlight and fresh air to fill a room that would otherwise have to remain dim or dull, since they can can be installed into difficult spaces. They can conveniently be installed above a door or atop of empty walls to open up the room and add natural lighting.
Virtually sound proof when closed and easy to cover if desired, Awning Windows can be as pronounced or subtle as desired.
Euro Choice Awning Windows are one of the easiest solutions to add dimension and natural lighting to any room. They are designed with the same sleek, minimalist look of our Casement Windows, and include the same cleverly hidden handle which opens the window with a simple turn. The construction of the awning window places hinges by the top corners of its frame and therefore opens by the bottom flapping out on a tilted angle to the outdoors.
The standout benefit of an awning window is the ease of installation in tight spots that may not allow for larger windows. An Awning Window above the door can provide the benefits of a window where there could otherwise not be one. For example, Euro Choice Awning Windows are also designed to easily install into bathrooms in need of a simple and modest window, to provide improvement in lighting, ventilation, and the look of more space!
Contact us to discuss if an Awning Window woud be the perfect fit for where you have in-mind!