Fiberglass Doors can prove to be superior to traditional wood, while still maintaining the esthetic appeal of the classic wood finishes which always remain in style.
Fiberglass offers the benefits of:
Improved insulating properties compared to wood doors

Corrosion free, as well as being resistant to warping, splitting, cracking and bowing

Can be customized for sizes and color selection

Low-maintenance material

Real wood like finishes
In fact, Fiberglass is known for fooling almost anyone into thinking the homeowner has acquired a hefty priced, lumber-wood door, of supreme quality! Be it fancy as it may, wood poses many problems in being used as an entrance door, which can prove to be difficult, time consuming and costly to maintain. For example, a wooden door may deteriorate over time due to expanding and contracting with the passing of seasons.
Wood can also chip, rot, scratch, get infested with termites as well as remain a fire hazard. Euro Choice Fiberglass doors are known as one of those rare home improvement products that homeowners and contractors usually need to buy only once! Heavy-duty wear and tear capabilities, and a solid surface and core, add to the benefits associated with a Euro Choice Fiberglass entry door.
Superb in esthetic appeal and with notable capabilities in providing sufficient home security, Euro Choice Fiberglass Doors combine everything a modern household seeks in having the right door to secure as well as add curb appeal to your home.
There is even more good news when it comes to our fantastic line of Fiberglass Doors! Therma-tru technology grants manufacturers like us the ability to replicate solid organic wood to such a degree of precision that the Fiberglass Door can convince everyone that it's natural wood.
French doors are forged so beautifully and realistically, you may think you are standing in a heritage home! Garage doors and door models of all kinds are given the longevity, security and timeless appeal desired, without the expense and limitations of actual wood!
Euro Choice is very proud to provide homes with stunning, Fiberglass Doors, in any style, shade and composition desired!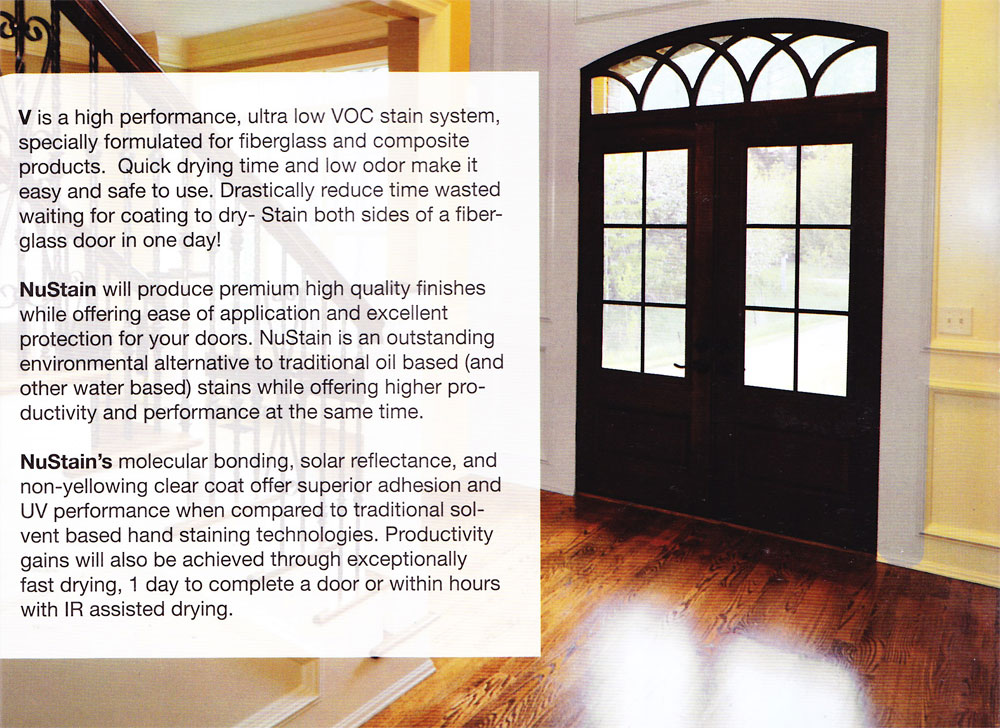 Call us today to find out how are Euro Choice Fiberglass Doors can add the undeniably charming allure of a Fiberglass entrance door or maybe a couple french doors inlaid with glass for the doors to the backyard!