Hinged Doors have remained a classical style with practical uses that are still admired today. Single sash doors have the well-known and familiar appeal of a simple hinged door but are also very popular in the form of a pair of sashes, known as French Doors. French Doors offer the appeal of connecting the indoors with the outdoors in your home, or opening the view from one room to another. The doors include panels of glass framed by the French Doors. These doors are perfect for anywhere in the home you wish to give a romanticized feel to such as balconies, side doors, patio doors or greenhouses!
European vinyl entry doors are very easy to work with. Whether you're interested in creating a traditional european ambiance or a more contemporary feel, we can help you select the perfect match for your home.
High definition weather stripping reinforces the control of temperature and energy use in your home.

EPDM rubber seals come as a standard feature with our vinyl door designs.

Reinforced steel offers added security.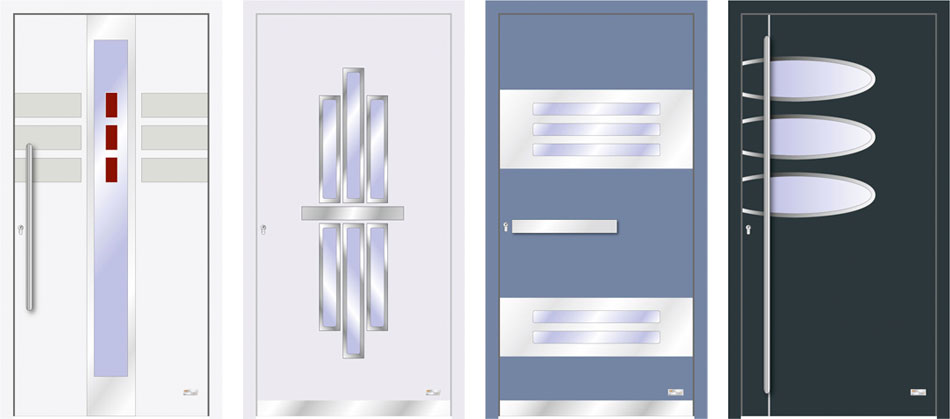 Industry competitors with top thermal efficiency grades in readings, remain no match for the readings in temperature control delivered through using high grade UPVC Vinyl Doors. Vinyl can naturally serve as high performance insulation, enclosing heat to designated areas or maintaining cool air within any structure.
Reinforced steel provides the strong security measures, alongside the innovative German engineered multipoint-lock technology that comes with our vinyl doors.
At Euro Choice we take careful measures to ensure our vinyl doors provide superior impact resistance. Our intelligently designed entrance systems grant you the peace of mind in knowing that your home will always provide your loved ones with the protection you can expect from our security features.
Euro Choice vinyl doors feature double laminated glass which cannot be shattered upon impact, not even if cracked through an extremely high force impact! We offer a range of strength and intensity levels in our glass, allowing you to customize your own level of security as you see fit! Rest assured that all Euro Choice standard-base vinyl systems are reinforced with impact resistant capabilities!
Deadbolts may also accompany our multipoint-lock models; combining brilliant European design with the solid security levels of the highest industry standards. We take pride in having achieved a vinyl door created by the combination of design alongside industrial grade impenetrability in security protection.
We invite you to experience the industry leading standards in European doors manufacturing that have come to set Euro Choice apart from other companies. We will help you create and design a custom built entry door system from concept to product development – only at Euro Choice!